Natura Washable Wool Mattress Cover
The Natura Washable Wool Mattress Cover transforms your mattress into an ultra-cozy, enviro-friendly haven. The plush layer of Natura Smart Wash Wool™ is paired with breathable cotton to provide a cozy barrier between your mattress and sheets. It also buffers sensitive pressure points to eliminate late-night tossing and turning for calmer, more restorative rest. A silky cover soothes skin with the delicate caress of 100% cotton sateen.
Availability : 0-4 weeks
All-Natural

Anti Dust Mites

Heat-regulating

Made in Quebec

Soft and Durable Fabric

Washable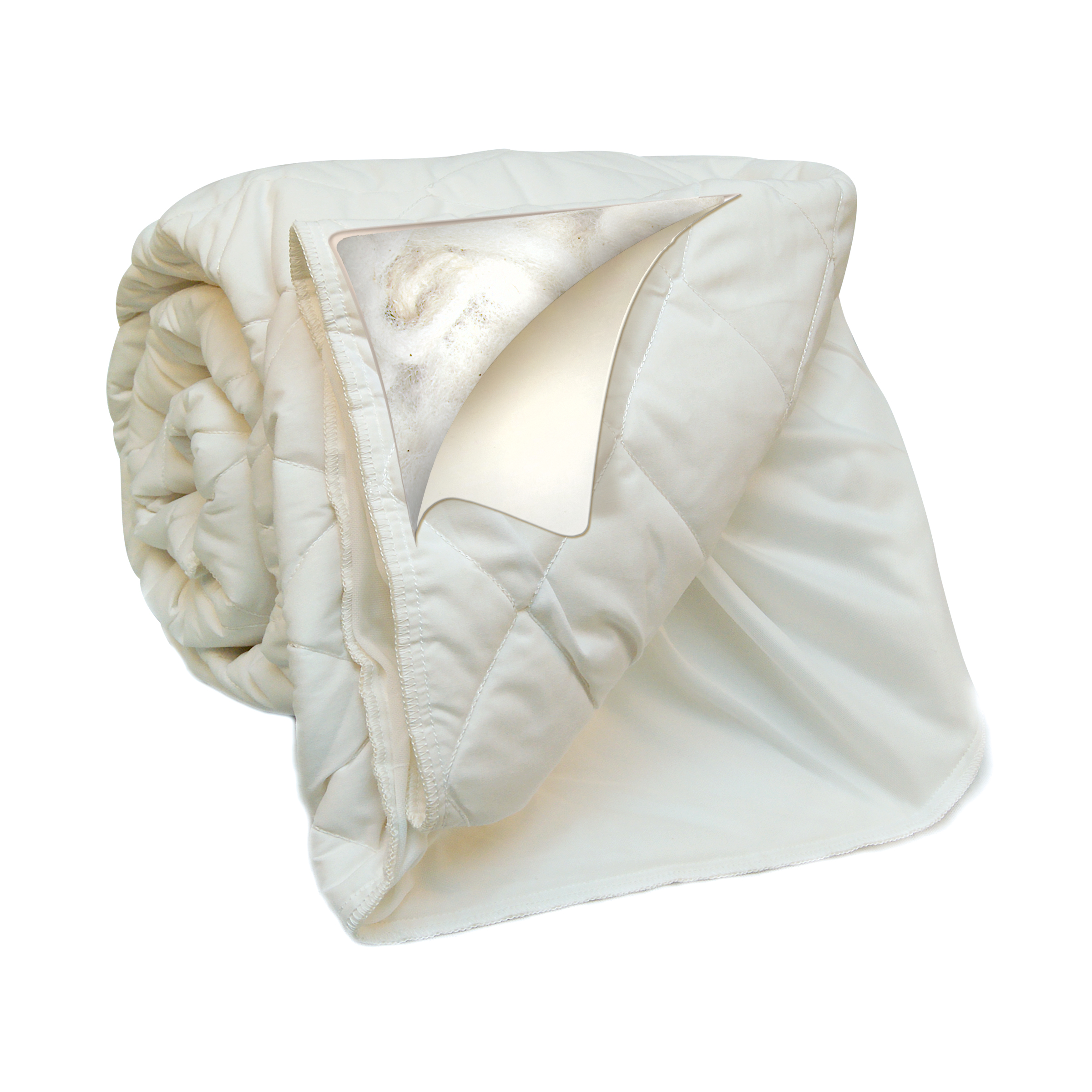 Natura Washable Wool Mattress Cover Composition
White, 100% cotton sateen cover with 2.13 lbs NaturaWool™ fill.
Wash in cold water, gentle cycle. Tumble dry, no heat.
Made in Quebec by Natura.
Better Sleep & Benefits of a Natura Product
People need a good nights sleep, but too often 'sleep disturbing allergens', pressure‑point discomfort, or temperature struggles interfere with getting the rest we need. Natura addresses these problems naturally. At Natura we provide sleep solutions ranging from pillows, bed toppers, comforters and mattresses. We look at a person's whole sleep environment for answers.

Inspired by Nature, Nurtured by Innovation
Natura focuses on quality and value, honesty and customer service and constant innovation to solve sleep challenges. Your bed should be a haven from the rest of the world, soothing and comfortable, free from irritants and allergens.
Simply put, Natura matches eco-integrity with cutting edge technology to create handcrafted, naturally healthy sleep systems. Our products are made with green, natural and organic materials because we know natural is always better.