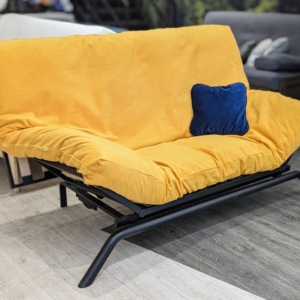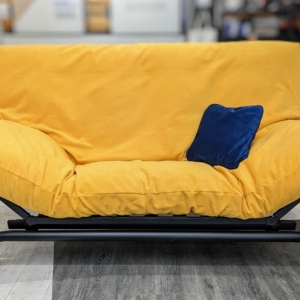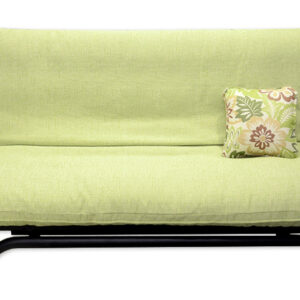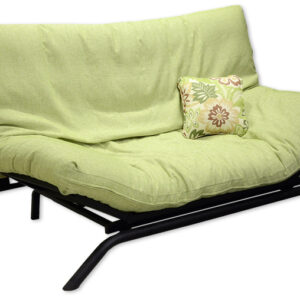 Butterfly Futon Frame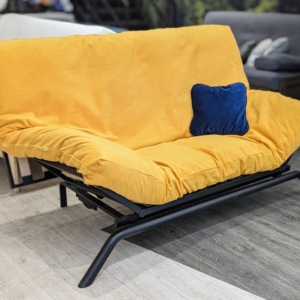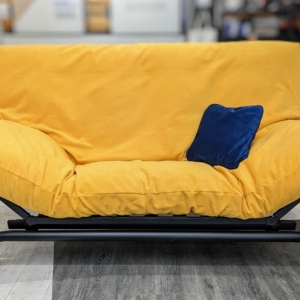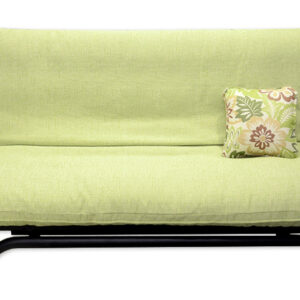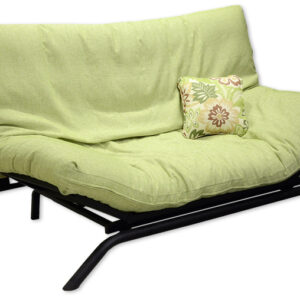 The Butterfly Futon Frame is fun and modern solution to any guestroom. With its Euroflex bowed hardwood slats seating and multipositional sides, this frame can be so comfortable you will not want to get up.
To be used with the sides up, a flexible futon is required. The Flex Futon is specially made for the Butterfly frame.
Availability : 0-3 weeks.
1-year Warranty

Easy to Convert

Metal Futon Frame

Platform Bed
Butterfly Metal Futon Frame
The Butterfly frame will require a flexible futon mattress; we make the Flex futon especially for this frame.
5 positions adjustable sides.
Two different angles for the back.
Easy front-opening "Clic-Clac" mechanism.
Metal futon frame with seat and back made of flexible wooden slats.
Brushed black finish.
Made in China.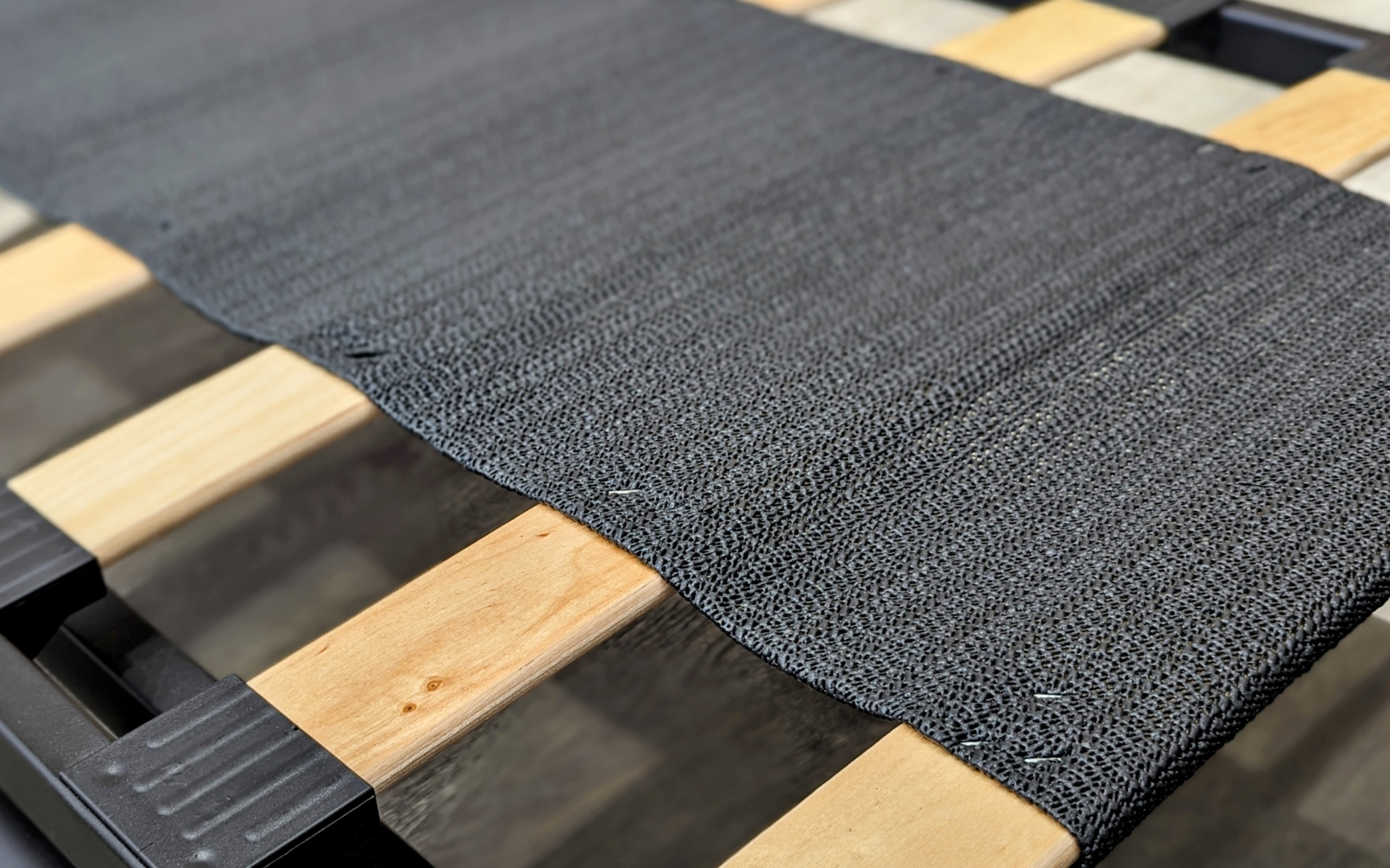 Free Anti-Slip Futon Gripper
Every high-quality futon mattress will offer some resistance when folded in sofa position. If you don't like to constantly replace the futon, the Anti-Slip Futon Mattress Gripper is the solution.
Included and preinstalled on the seat.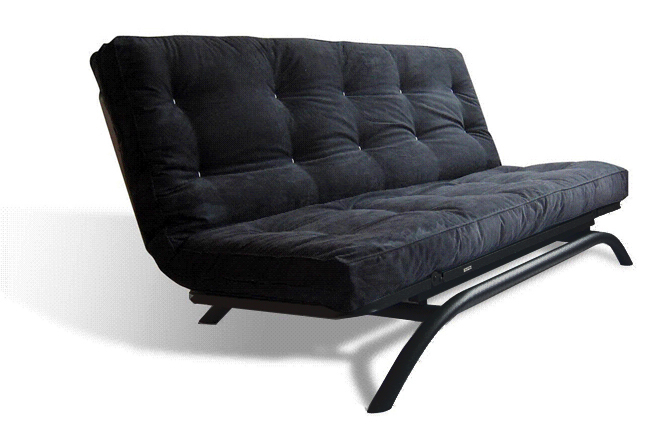 Dimensions in Sofa Position
40″ depth x 75″ width. (102cm x 190cm)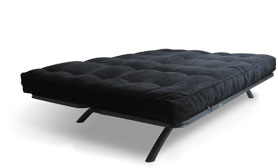 Dimensions in Bed Position
54″ depth x 75″ width. (137cm x 190cm)
Assembly Butterfly Futon Frame
The Butterfly Futon Frame requires assembly. The seat and the back section are already pre-assembled.Two persons are recommended to facilitate the process.
Assembly service is offered by the delivery company in the Greater Montreal area for an extra fee.