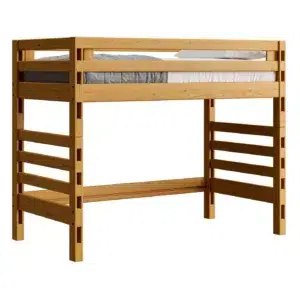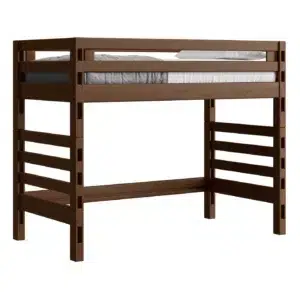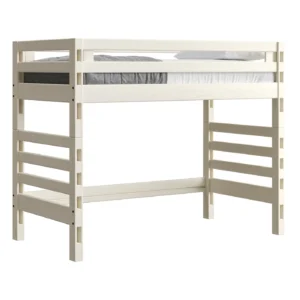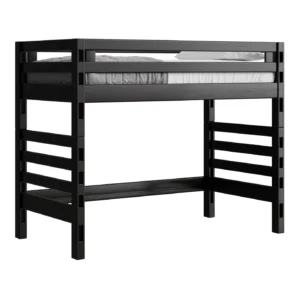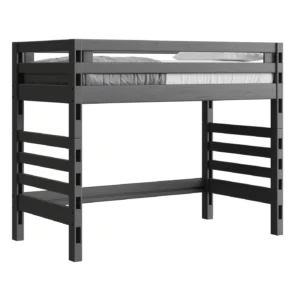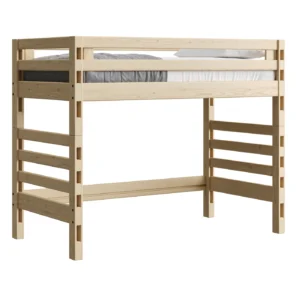 Ladder End Loft Bed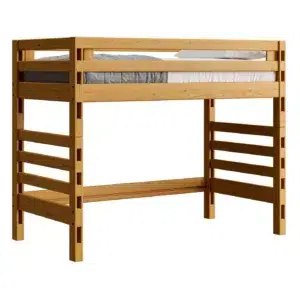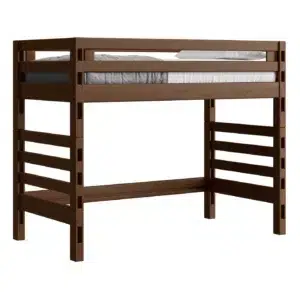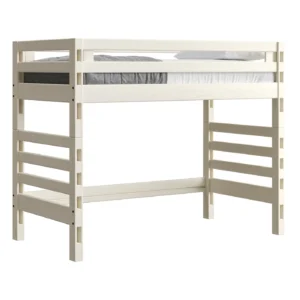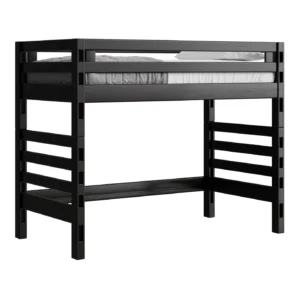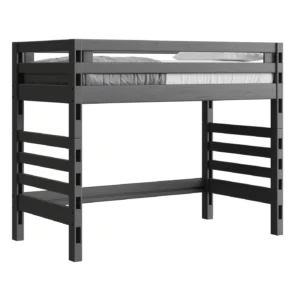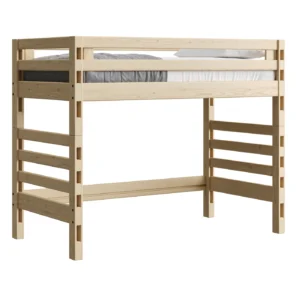 Built-in sturdy ladders at both ends offer a cleverly built compact design to save you even more space.
Removable guardrails are included on both sides of the upper bunk.
Taller version available with extra 8 inches of headroom.
Twin-size bed.
Many practical options and assorted furniture on Crate Designs website.  We offer -10% off MSRP.  Contact us if you need assistance with all different options offered.
Availability : 4-6 weeks.
Eco-friendly Stain

Lifetime warranty

Made in Ontario

Made of Southern Yellow Pine

No Excess Packaging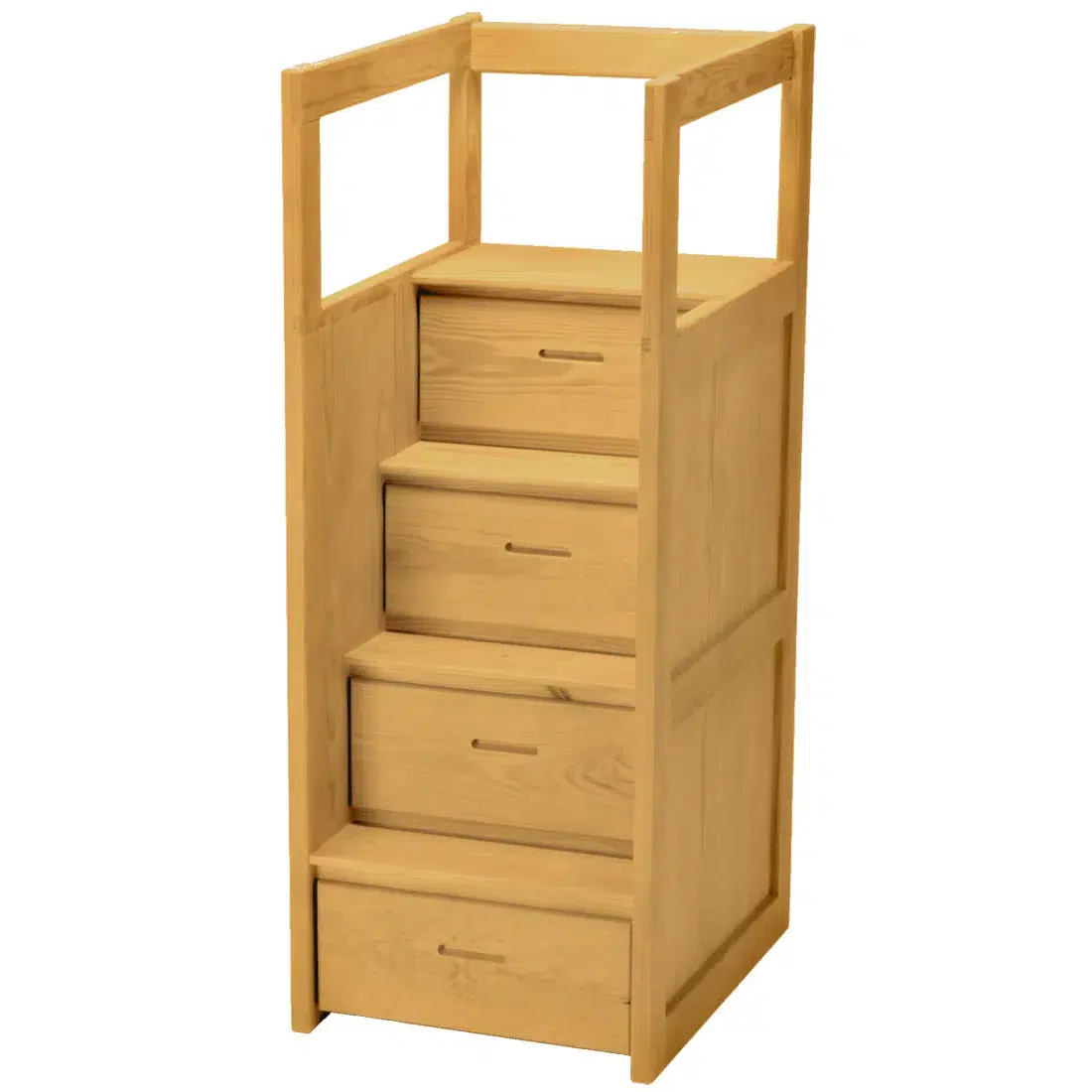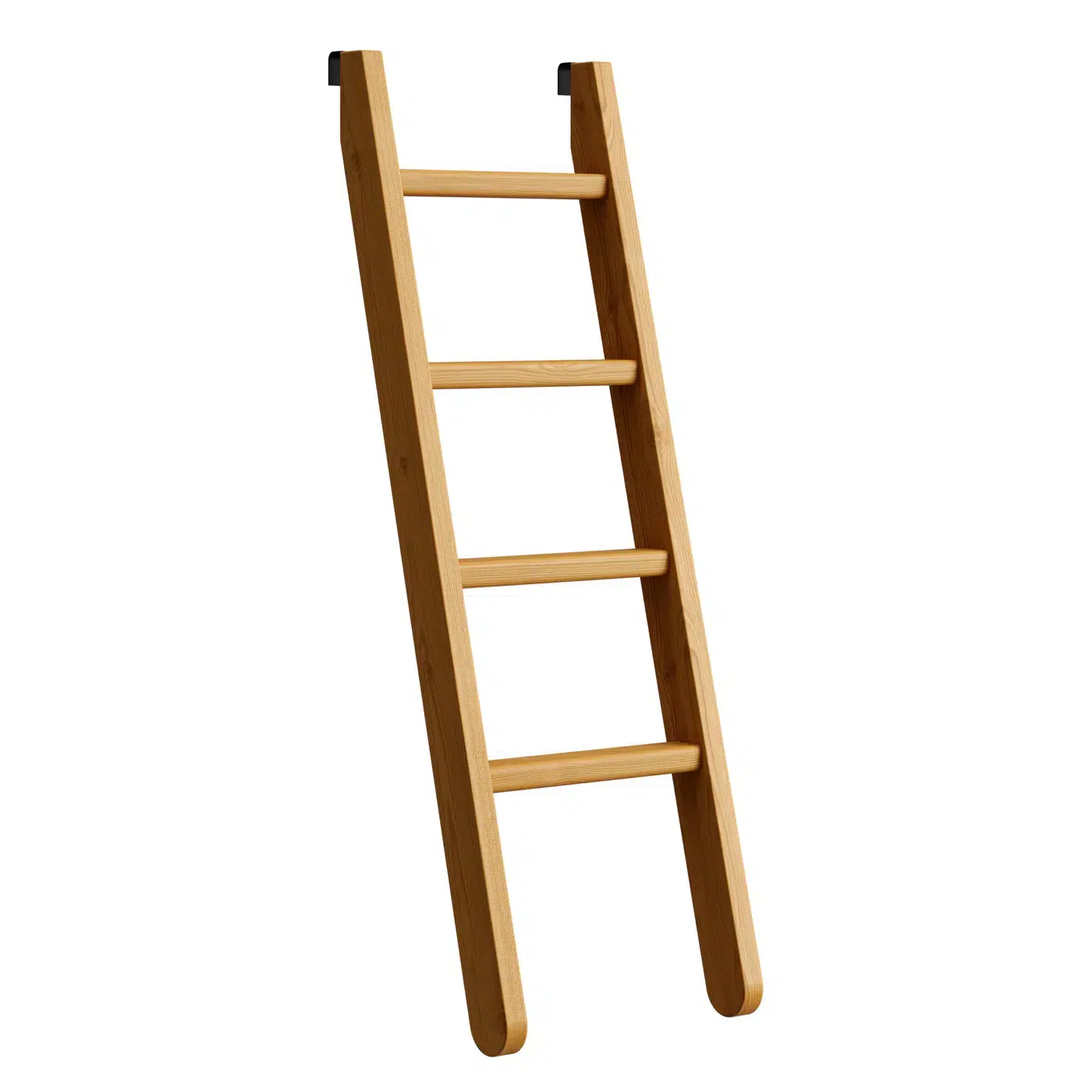 Ladder End Loft Bed Stair Options
If built-in sturdy ladders at both ends of bunk bed are not convenient in the room configuration or every storage space matters, here are a few options that are sold separately from the bunk bed :
Staircase with integrated drawers
A great way to maximize the space, the staircase can be placed on either end of the bunk bed.
Our solid wood drawer boxes feature dovetailed corner joints and roll easily on steel and nylon drawer runners.
Each drawer is the full depth of the cabinet and the bottom drawer rolls out on casters for full access!
Angled front ladder
Another and easier way to climb on the top bed. For greater convenience or when there is not enough room to access the built-in ladder ends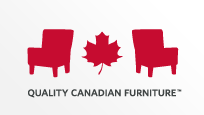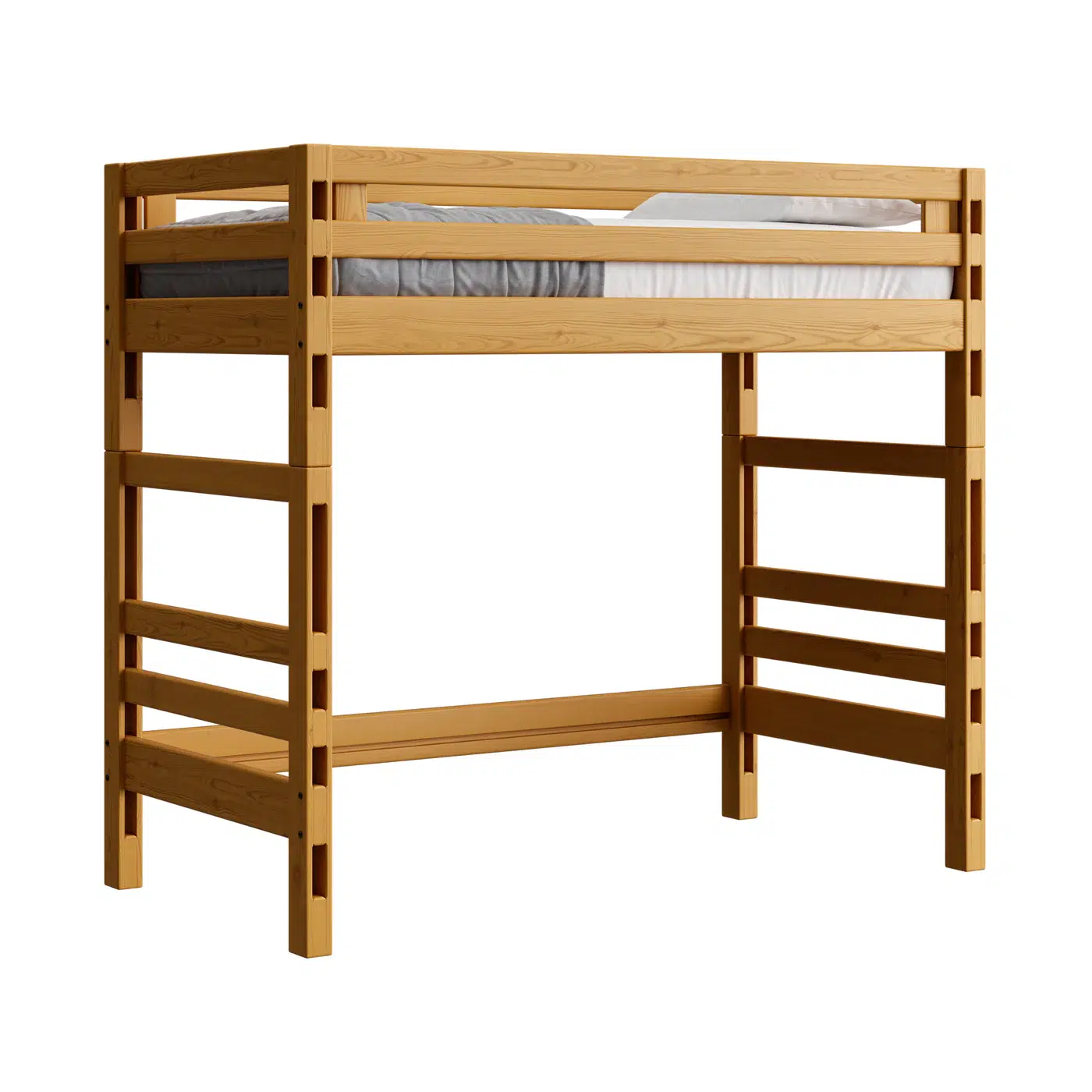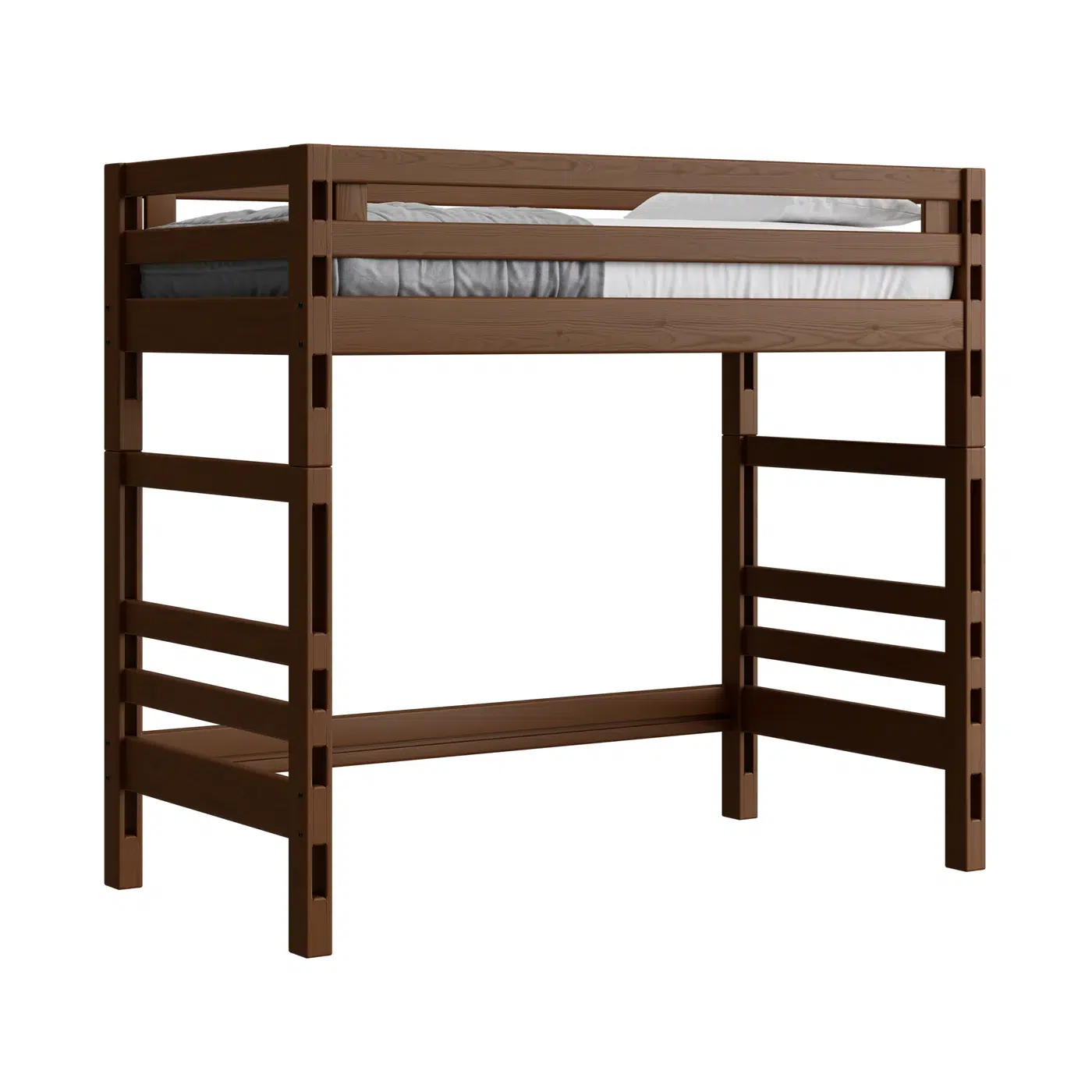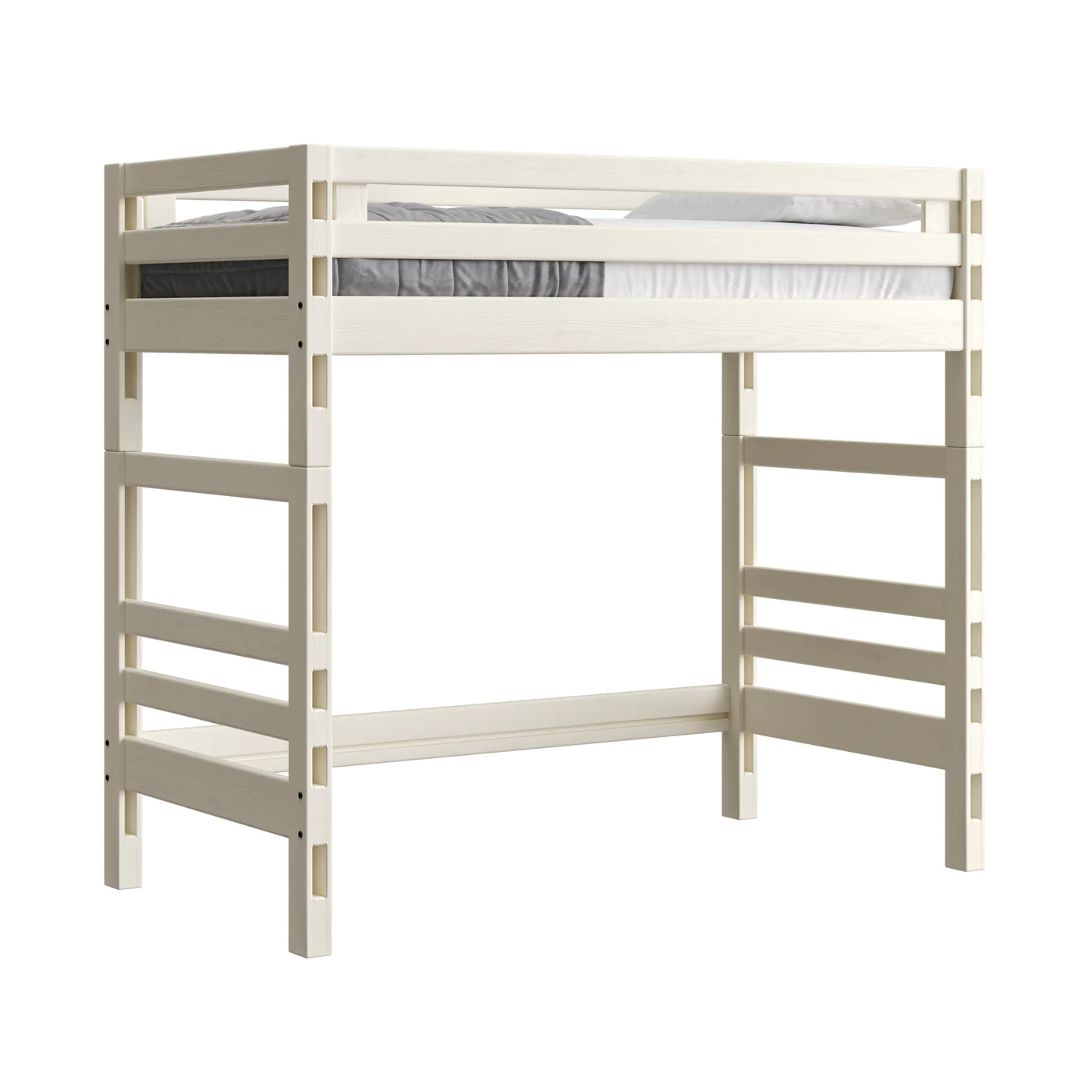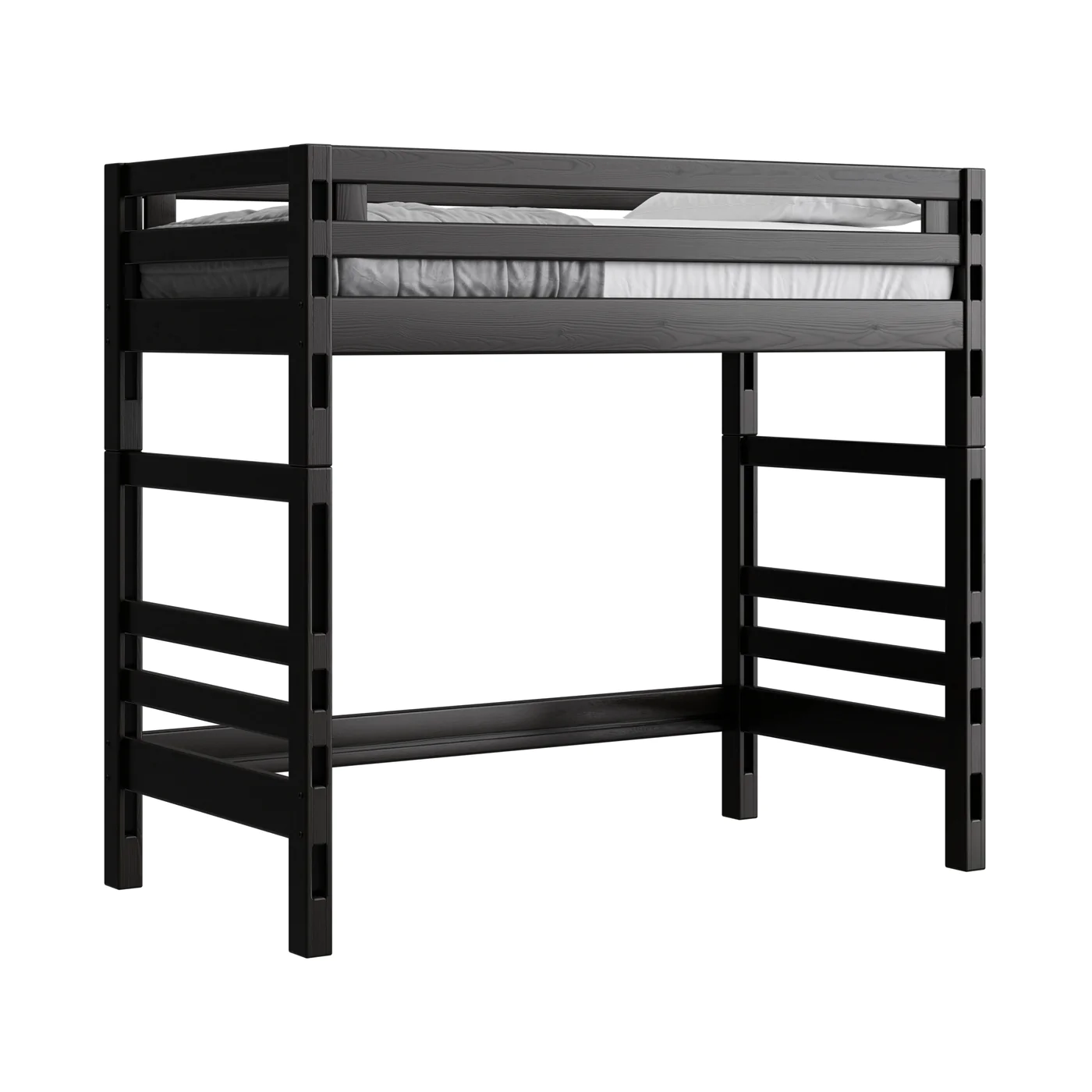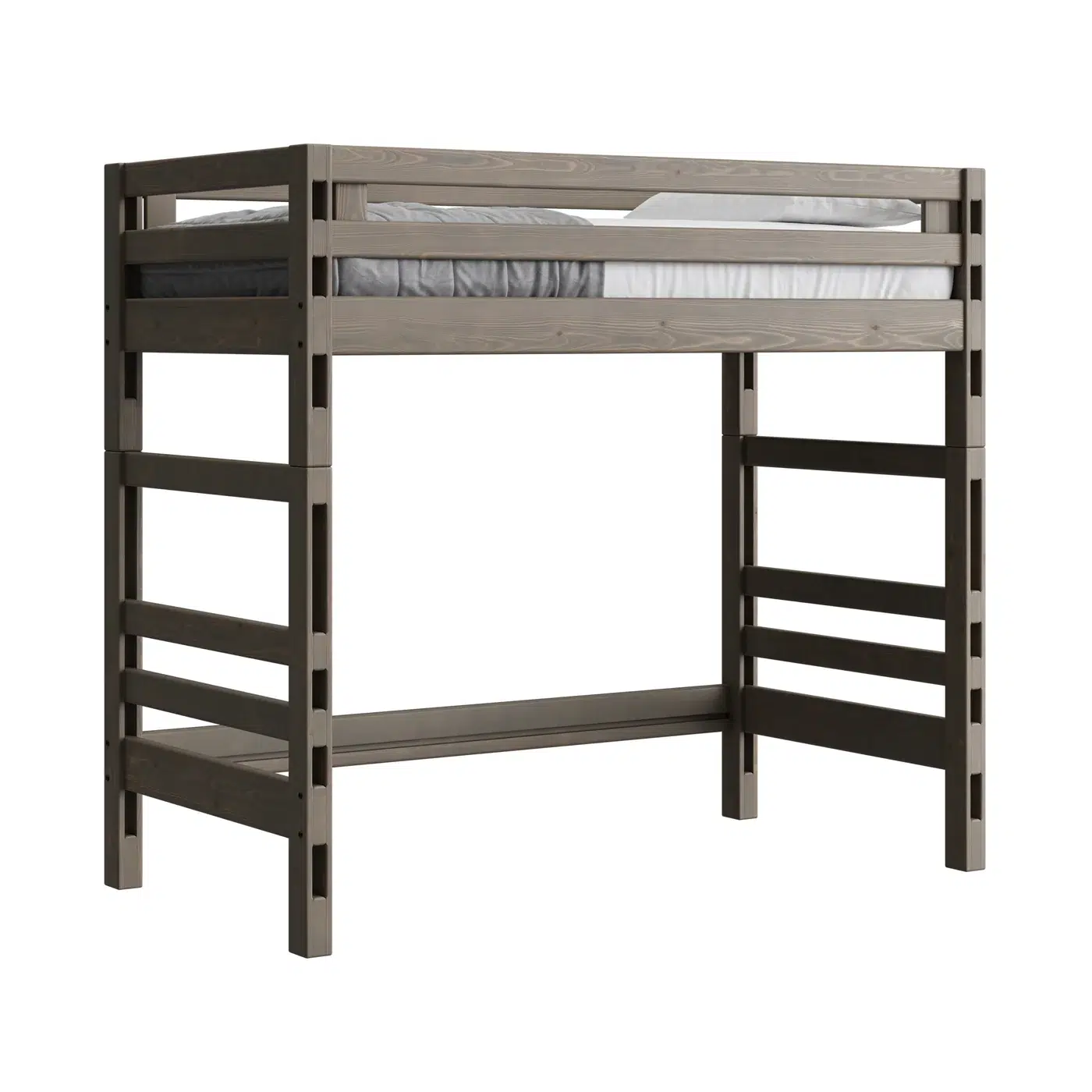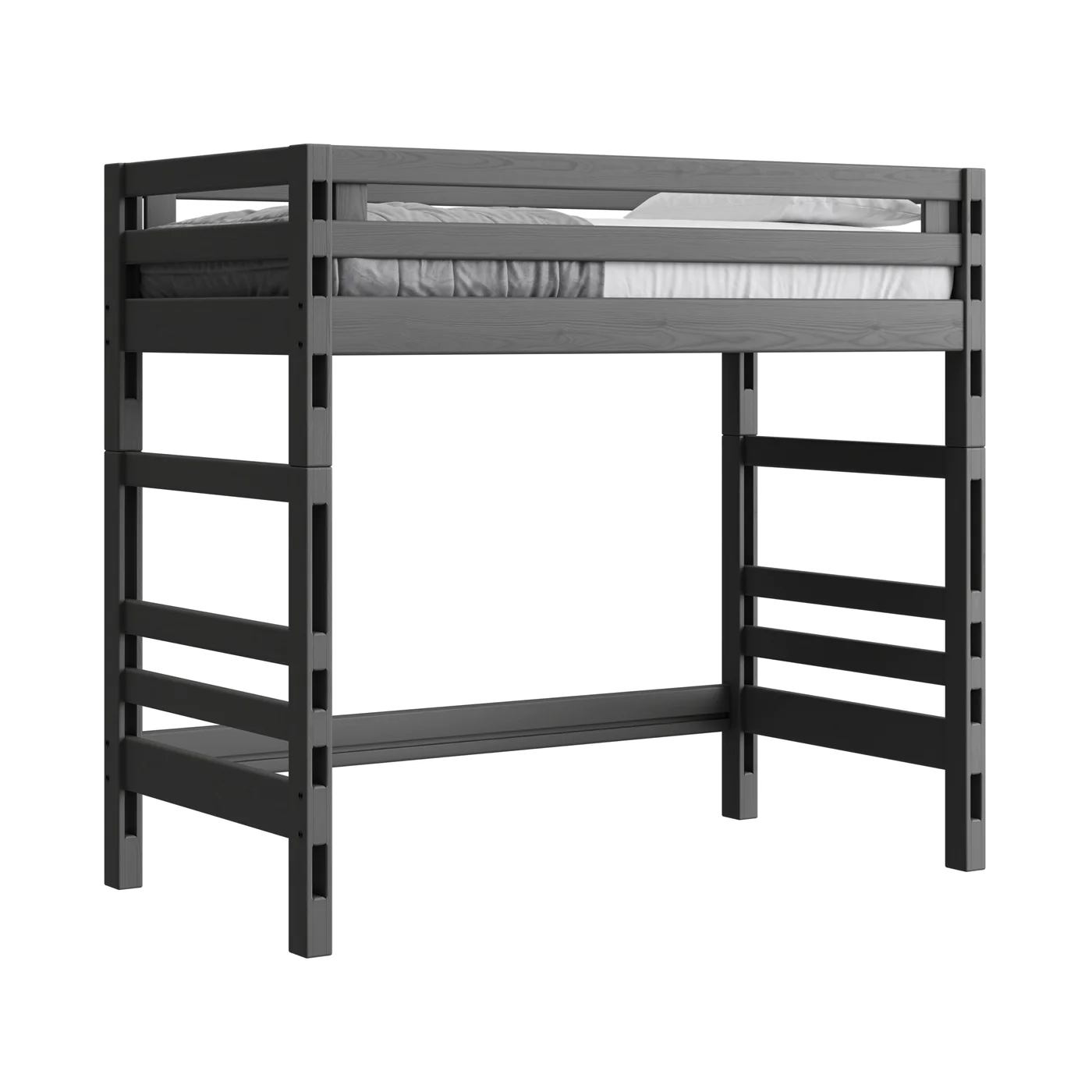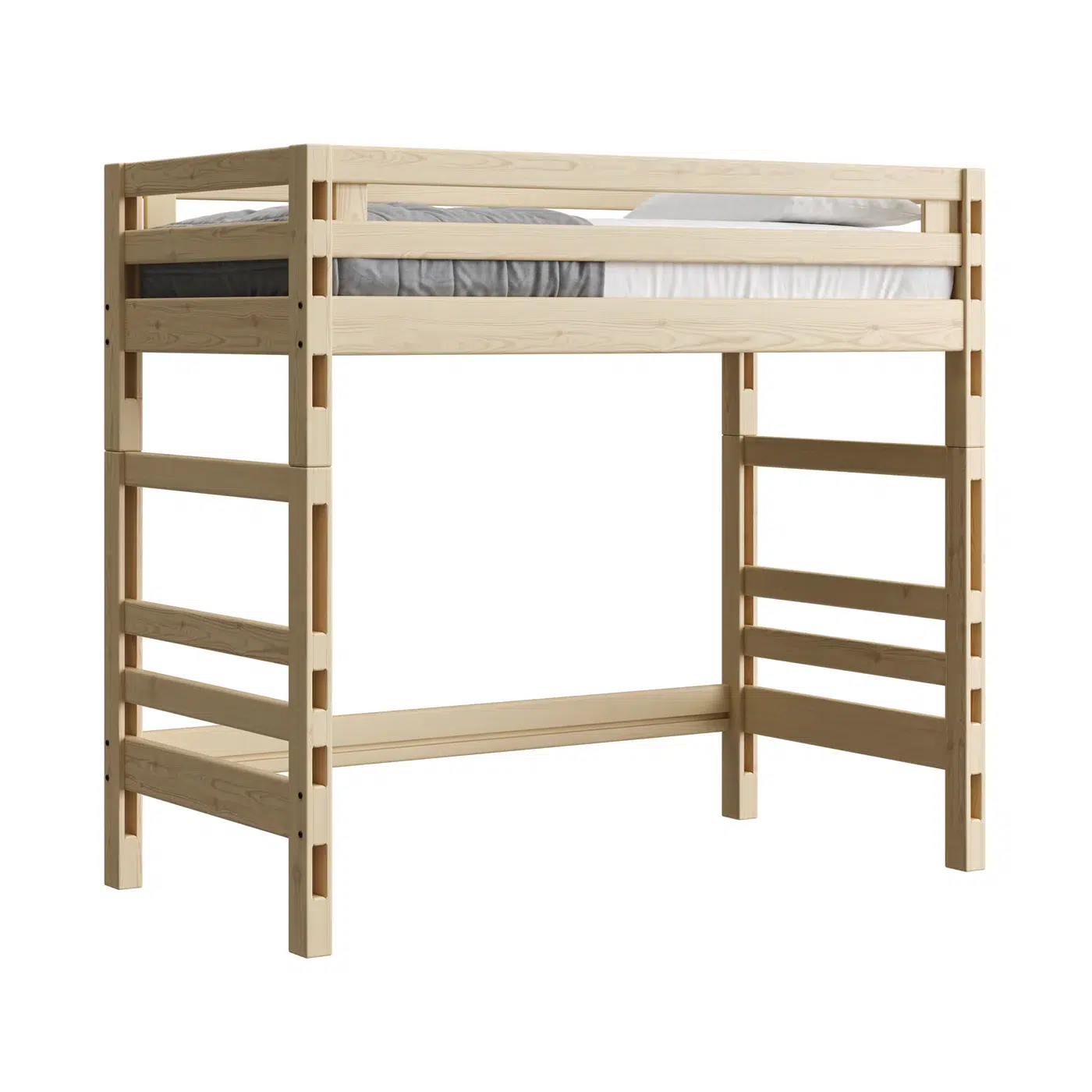 Taller Version Available
An extra 8 inches of headroom if you'd like more space under the loft bed.
The angled ladder is also available for tall version.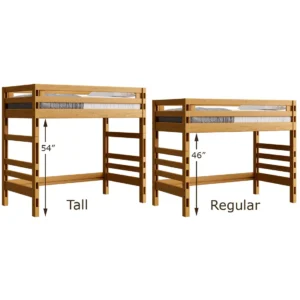 About Crate Designs

Crate Designs carries on a tradition of producing quality Canadian furniture at our factory since 1906! Crate Designs has clean, simple lines that never go out of style, with a solid, hand-crafted look and feel. Sizes are designed to make it easy for you to maximize your space. Our quality construction begins with the finest kiln-dried Southern Yellow Pine. Quality control checks are made at each step of the manufacturing process and every piece gets a final inspection before shipment. Veneered panels are used on doors and most tops, for easier cleaning and greater stability. All furniture parts are available from the factory in case of loss or damage. This is furniture you never throw out!
Our Environmental Responsibilities
We take our environmental responsibilities seriously, which is why: We only use plantation grown and harvested wood. Southern Yellow Pine forests are some of the most productive and sustainable timberlands in the world and it is an abundant and renewable resource. The furniture is blanket wrapped for shipping whenever possible instead of using disposable packaging. Waste generated is recycled where possible (wood chips and sawdust for animal bedding, wood scraps for fuel) and when not feasible is disposed of in a responsible manner. Quality and durability mean a very long product lifecycle (lifetime!) which minimizes the impact and footprint of your purchase on the environment.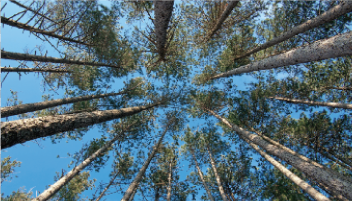 Crate Designs Furniture Guarantee
Assembly Instruction Page
Each piece of wood reacts differently to stains due to the natural variations of the wood. The final product may differ slightly from the sample photos.
Ladder End Loft Bed Options