Recycled Down Duvet
Ecology, recycling, new era of consumption, reduced impact to preserve our planet…
With this in mind, we designed a duvet from recycled down imported from Europe and encased in a 100% cotton shell. Recycled down is a unique responsible quality creation that offers insulation, warmth, and high breathability. Recycled down undergoes the same sterilization process as new down and is of the same quality.
Availability : 0-4 weeks
All-Natural

Heat-regulating

Made in Quebec

No Excess Packaging

Soft and Durable Fabric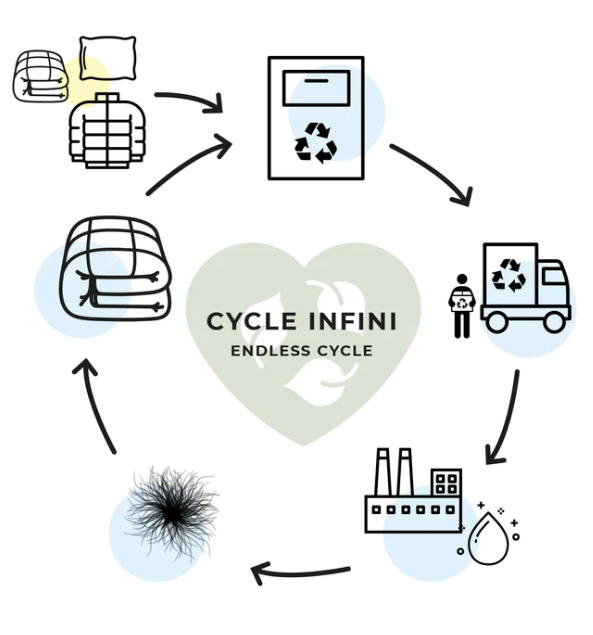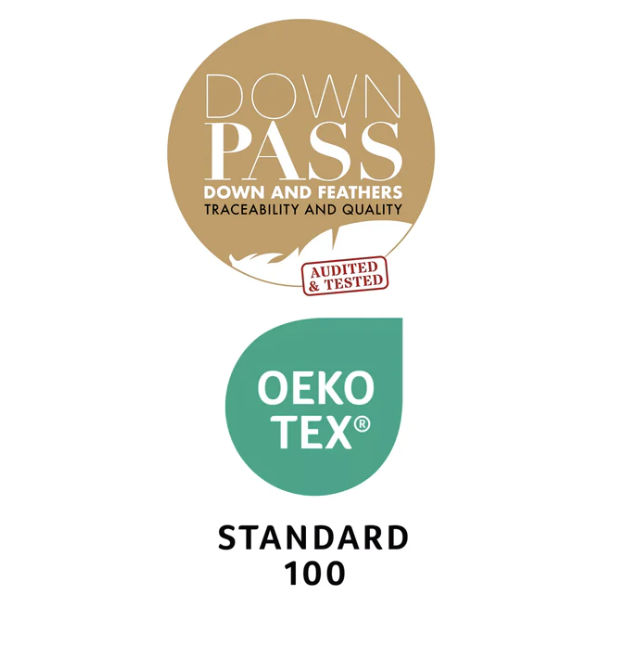 Recycled Down Duvet Composition
The recycled down stuffing comes directly from Europe and is certified Down-Pass (animal cruelty-free). It is encased in a 100% cotton shell that provides softness and silkiness in addition to managing humidity. Perfect all year long.
Down Pass: Traceability of materials, laboratory controlled stuffing and no cruelty to animals.
Made in Quebec
◆ Recycled European White Duvet (Fill power 600+)
◆ Hypoallergenic
◆ 100% Cotton 233 Threads
◆ Sewn-Thru Construction
◆ Thickness 2"
◆150 gr/m2
Provincial legislation requires that we use the term "used item" for this product rather than "recycled materials."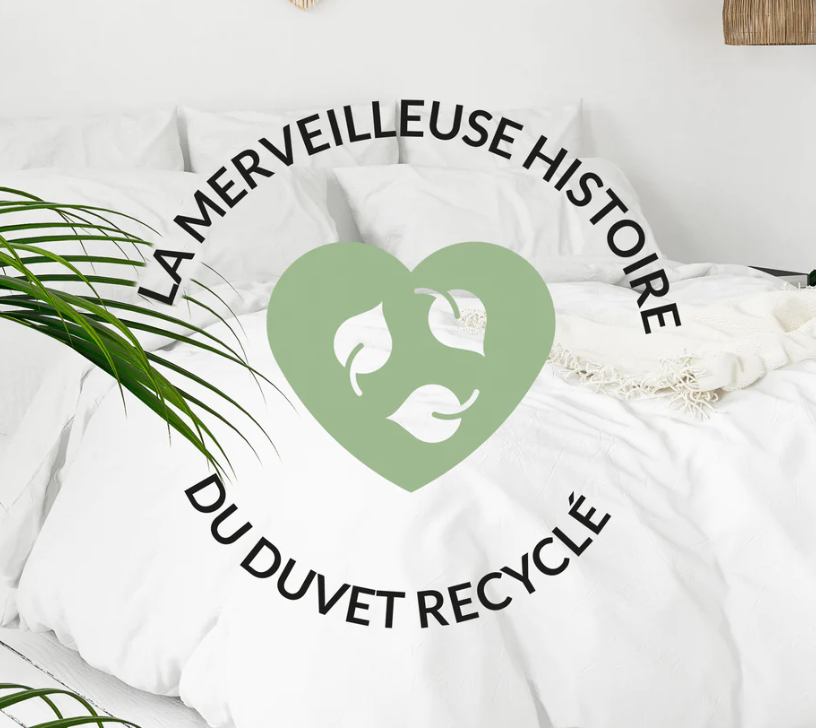 The Only Eco-friendly Duvet on the Canadian Market
The recycled down actually comes from all products upholstered in down. Do you know the duvets, pillows, cushions, sleeping bags, coats, etc… that you throw in the collections? This is the only source we have to recycle the material.
Each product is then carefully cut and the fill is extracted. Once cleaned and sterilized, the down harvest is again tested in the laboratory to ensure that everything complies with sanitary and hygiene rules.
This cycle significantly reduces waste and contributes significantly to the sustainable development and recycling of "noble" materials.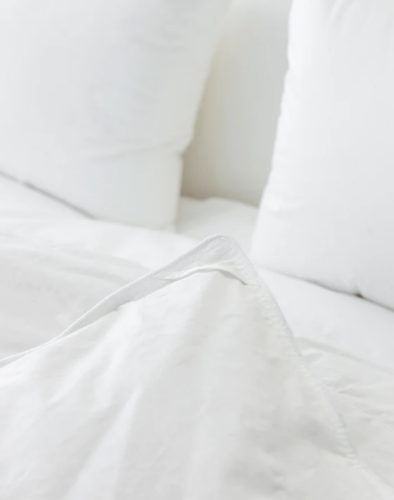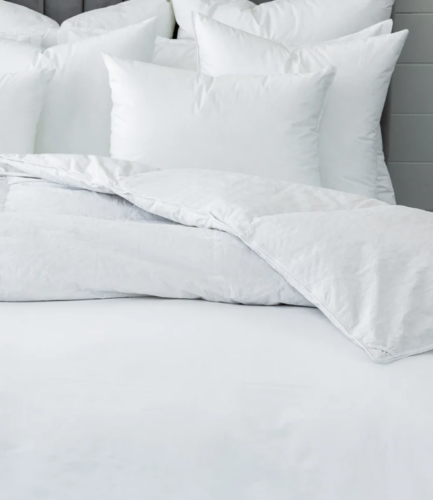 Size chart
Size and weight chart :
Twin      66″ x 90″      17 oz.  (167cm x 228cm)
Double  80″ x 88″      24 oz.  (152 cm x 224cm)
Queen   88″ x 92″      28 oz.  (224cm x 234cm)
King     106″ x 92″      34 oz.  (269cm x 234cm)
Washing and care instructions of your duvet
Focus on cleaning the stain rather than washing your entire bedding.
Learn how to take care of your down in our article here.