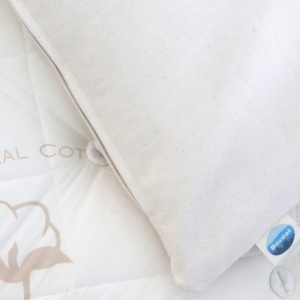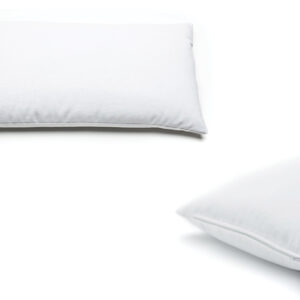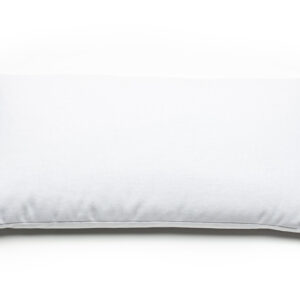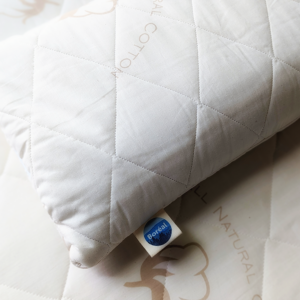 Organic Buckwheat Pillow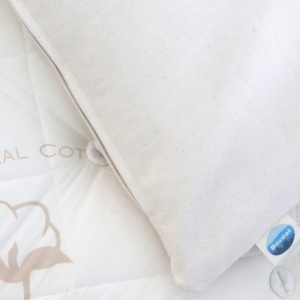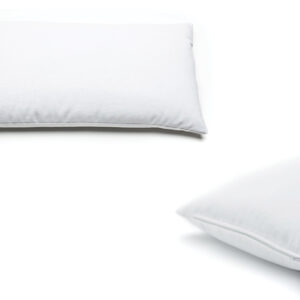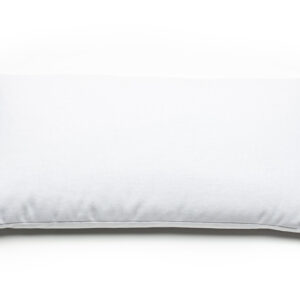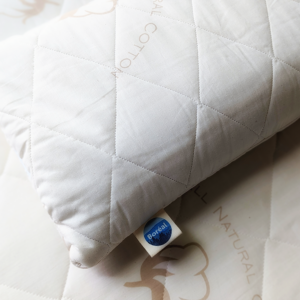 People are very passionate about buckwheat pillows.  While very different from a "mainstream" pillows, the buckwheat pillows have many hardcore fans. Amateurs of this pillow appreciate the firm and stable support and all the advantages offered by natural components.
Availability : 0-2 weeks
2-year Warranty

All-Natural

Anti Dust Mites

Heat-regulating

Hypoallergenic

Made in Quebec

No Excess Packaging

Washable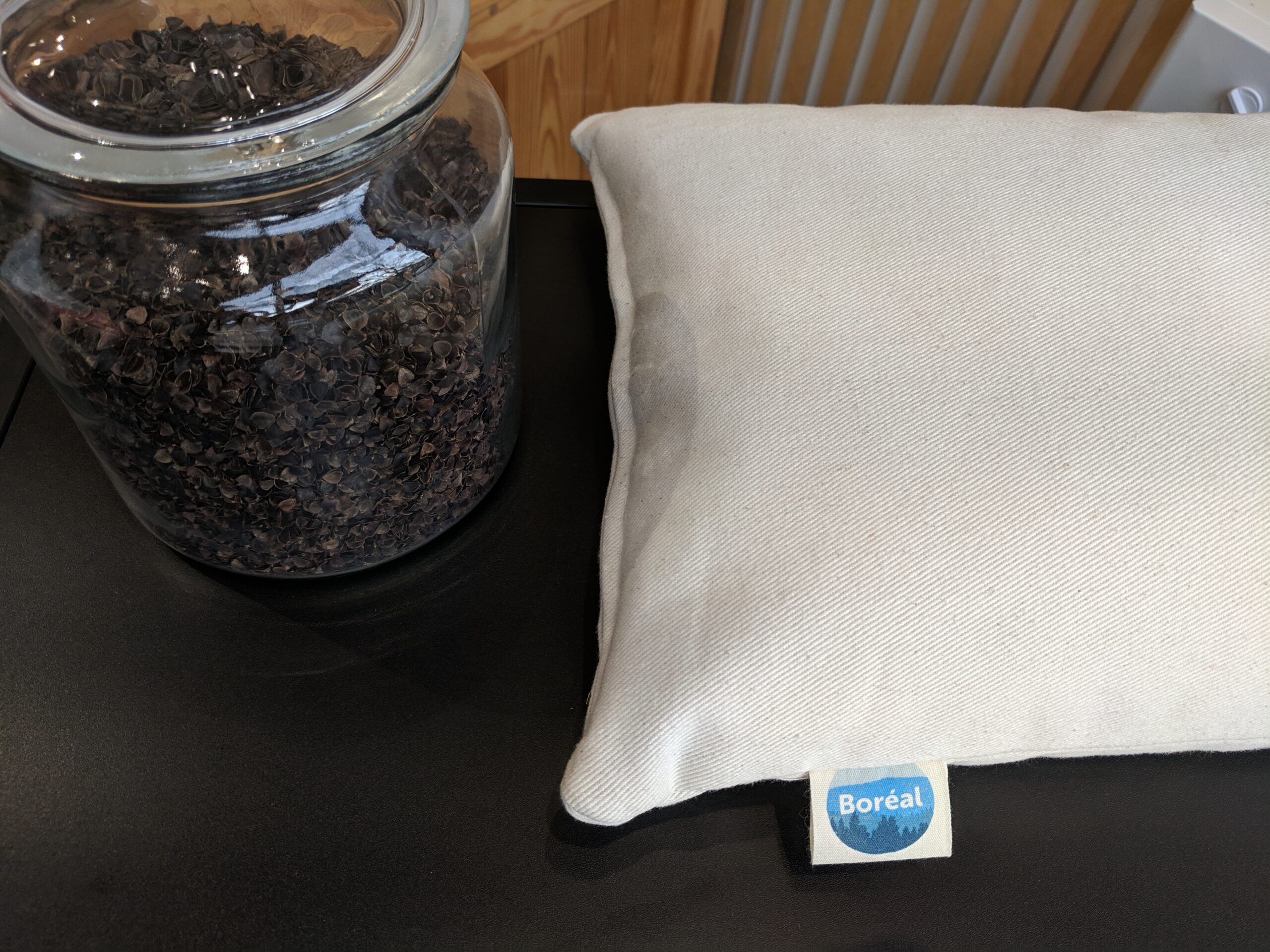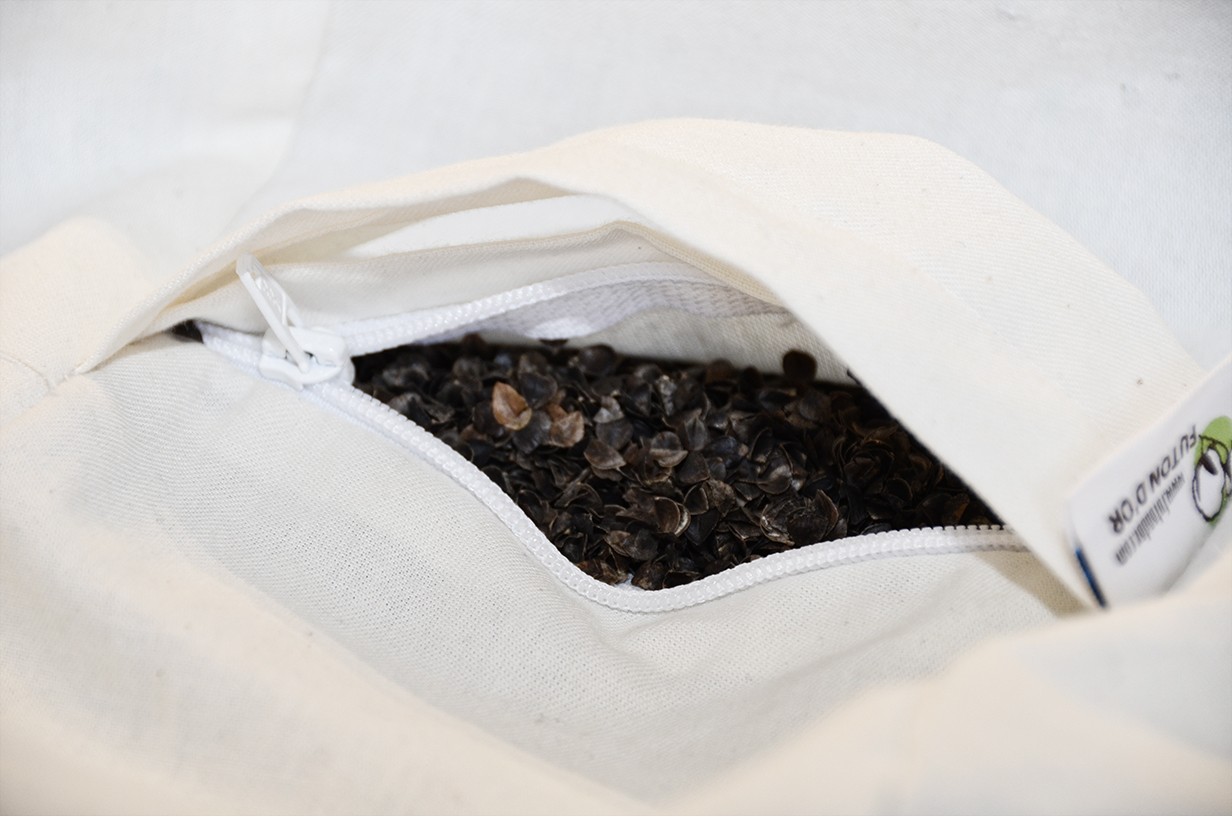 An Ethical Purchase : Long-Lasting and Locally-Made With Care
The buckwheat pillow is adjustable to your optimal spinal positioning and sleeping habits.
Favors a sound and restorative sleep.
Environmentally Friendly and All-Natural Components
Filling : Dust-free and cleaned organic buckwheat hulls.
Pillow fabric : Natural ecru 100% cotton fabric with zipper or wool tufted cotton fabric for maximum freshness.
Cleaning Instructions for Your Buckwheat Pillow
Pour the buckwheat hulls in a recipient and machine-wash the cover in cold water.  Hang to dry.
You can purchase an additional removable cover to facilitate cleaning.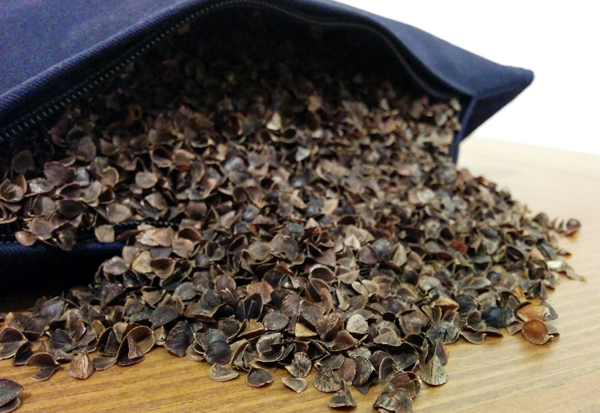 Component Description – Organic Buckwheat
Organic buckwheat hulls are dried and cleaned to be dust-free. They offer a firm and stable support ideal for buckwheat pillows or zafu meditation cushion.
Regulates heat well, allowing the body to remain cool and dry.
Naturally hypoallergenic and anti-dust mites.
Harvested and transformed in Quebec.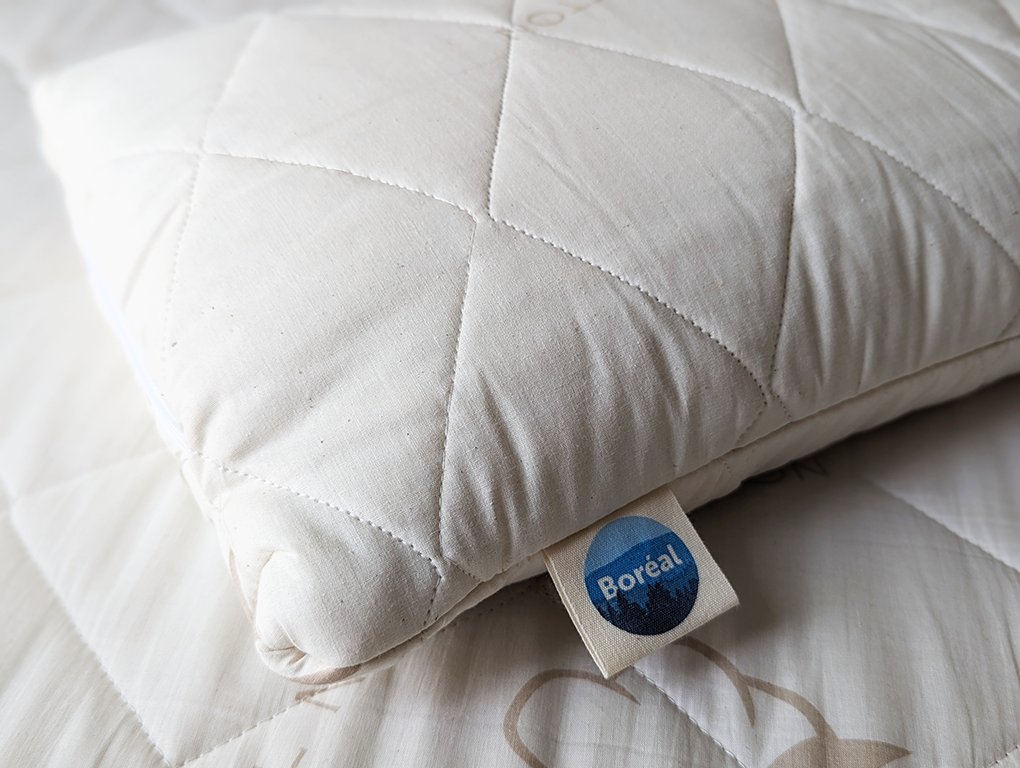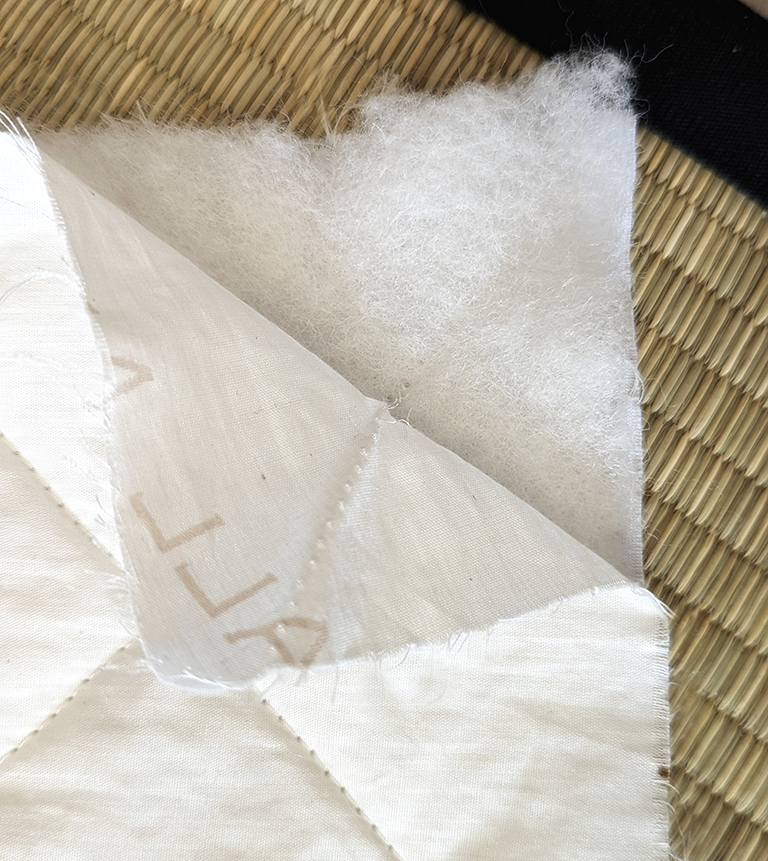 Wool tufted cotton enveloppe
Enjoy the ultimate breathability and freshness with our exclusive wool-tufted cotton enveloppe, a thick layer of natural wool covered by an all-cotton fabric.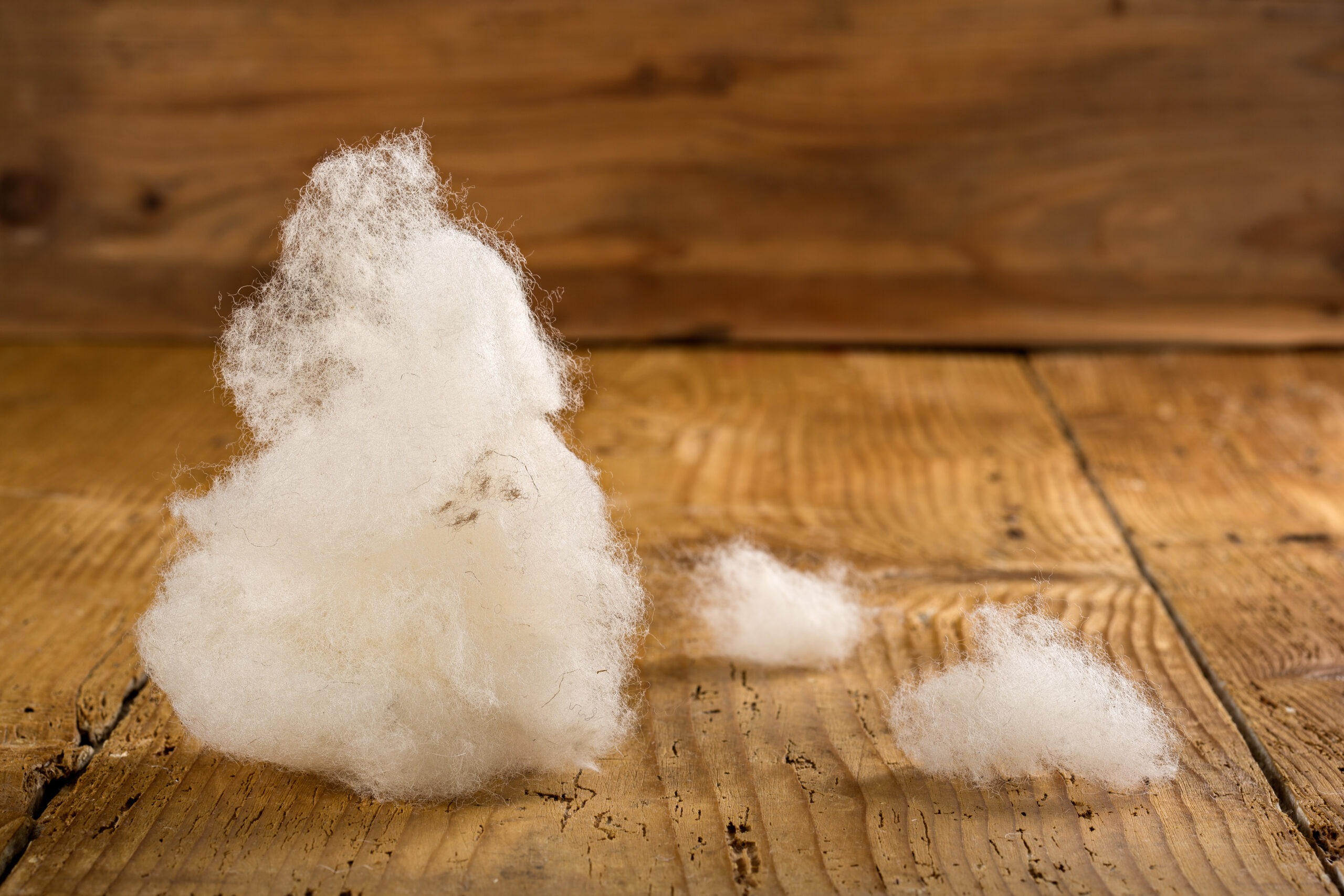 Component Description – Natural Wool
Our mattresses are made in a plush wool-quilted cover. Wool is the perfect fibre for bedding.
Regulates heat well, allowing the body to remain cool and dry.
Naturally hypoallergenic and anti-dust mites.
Wool is a natural fire-retardant.
Volume : 5.9 oz/square yard
Origin : New-Zealand
Quilting : Montreal
Cover confection : Gatineau
Unlike synthetic fibers, the wool fiber absorbs humidity and regulate the temperature to keep the body dry during the sleep. The wool can absorb to 30% of its own weight in humidity. This animal fibre is made to temperate the body temperature. It keeps the same function in our mattresses by absorbing the body humidity during the night. The body being dry, you can stay cool during summer and warm during the winter.
In addition to give an incredible comfort, the wool is added to the surface of our mattresses to respect the flammability requirements in Canada for the mattresses because it is naturally a fireproof material.
For more information about the flame retardants used in our futons and our mattresses
***The wool cover is not meant to be removed for washing.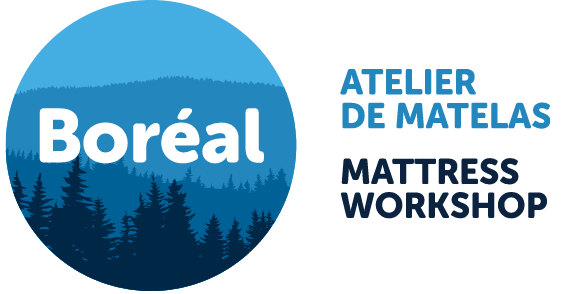 The Boreal Mattress Vision
Our Mattresses
We believe a mattress of quality is :
Healthy – Naturally hypoallergenic and without the addition of toxic flame retardants
Durable – Durable components to provide a true long-term value
Comfortable – Firm yet flexible support, and temperature regulating for a restorative sleep
Respect
Respect for our Customers
Transparent approach without any marketing gimmicks or false promotional offers
Detailed information on the materials used
Respect for the Environment
Environmentally friendly handcrafting process requiring minimal equipment
A $10 donation per mattress sold will be made to the organization Nature Conservancy Canada