Boreal Latex Pillow
The Boreal latex pillow is not too thick or too firm, it offers the perfect balance for most sleeping positions and is a good option for most sleepers.  The all-natural components offers maximum breathability and freshness.
Availability : 0-2 weeks
1-year Warranty

All-Natural

Anti Dust Mites

Heat-regulating

Hypoallergenic

Made in Quebec

No Excess Packaging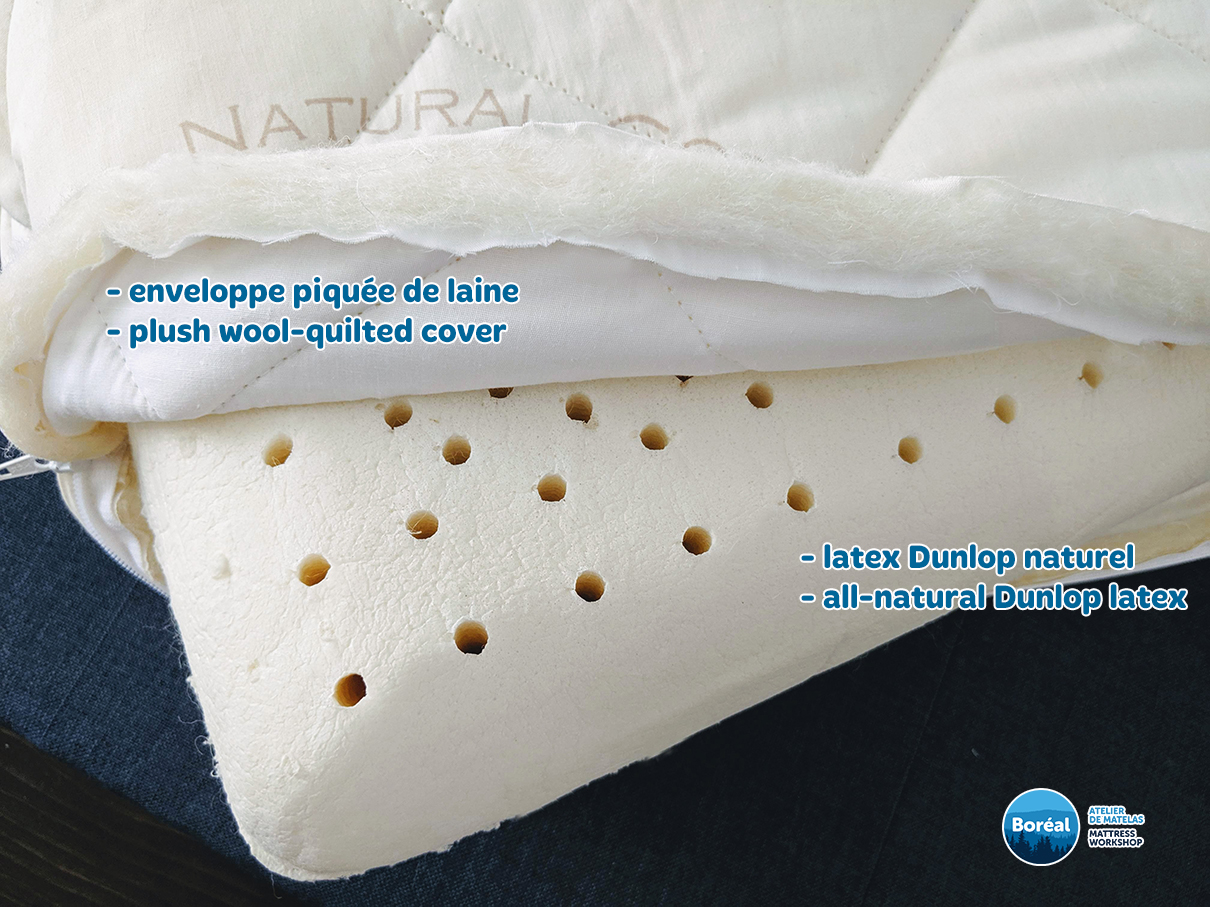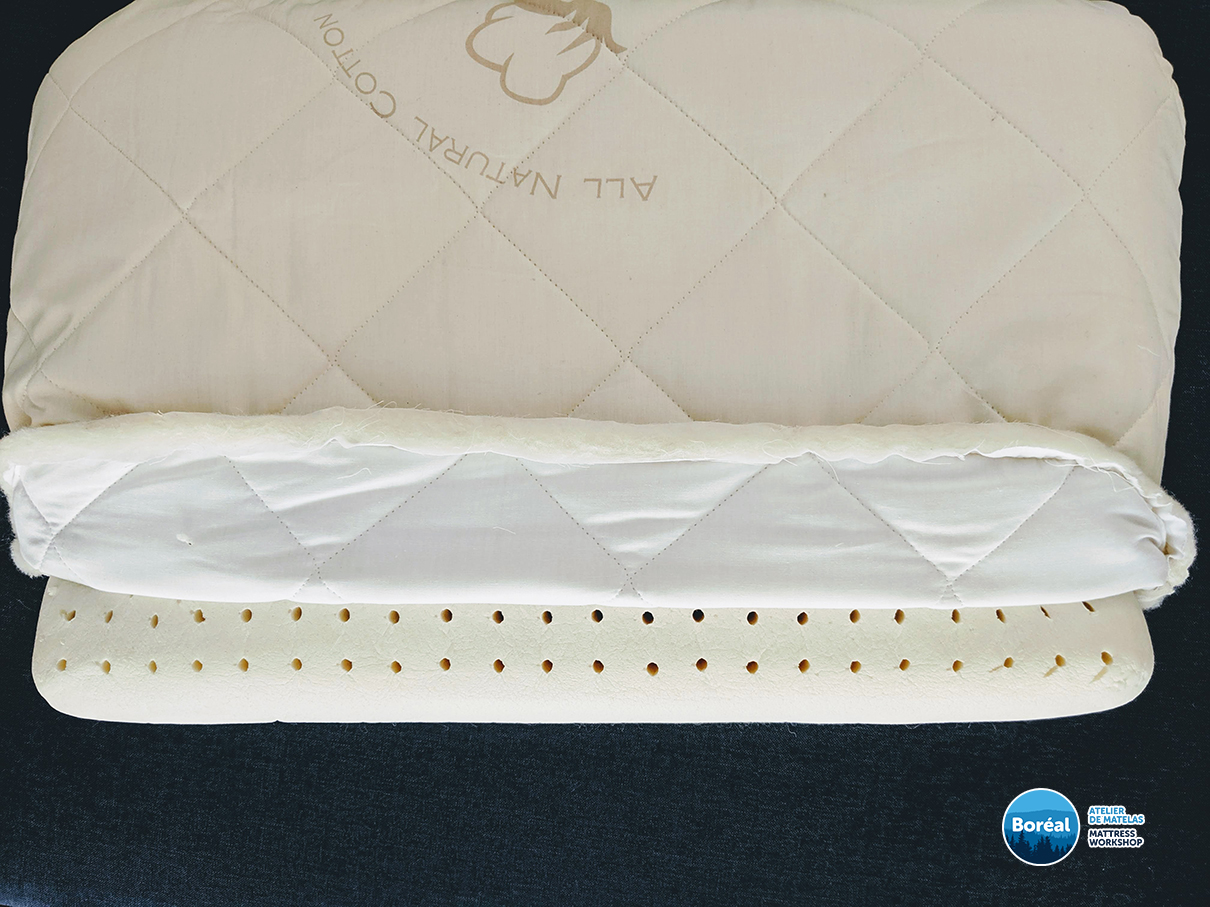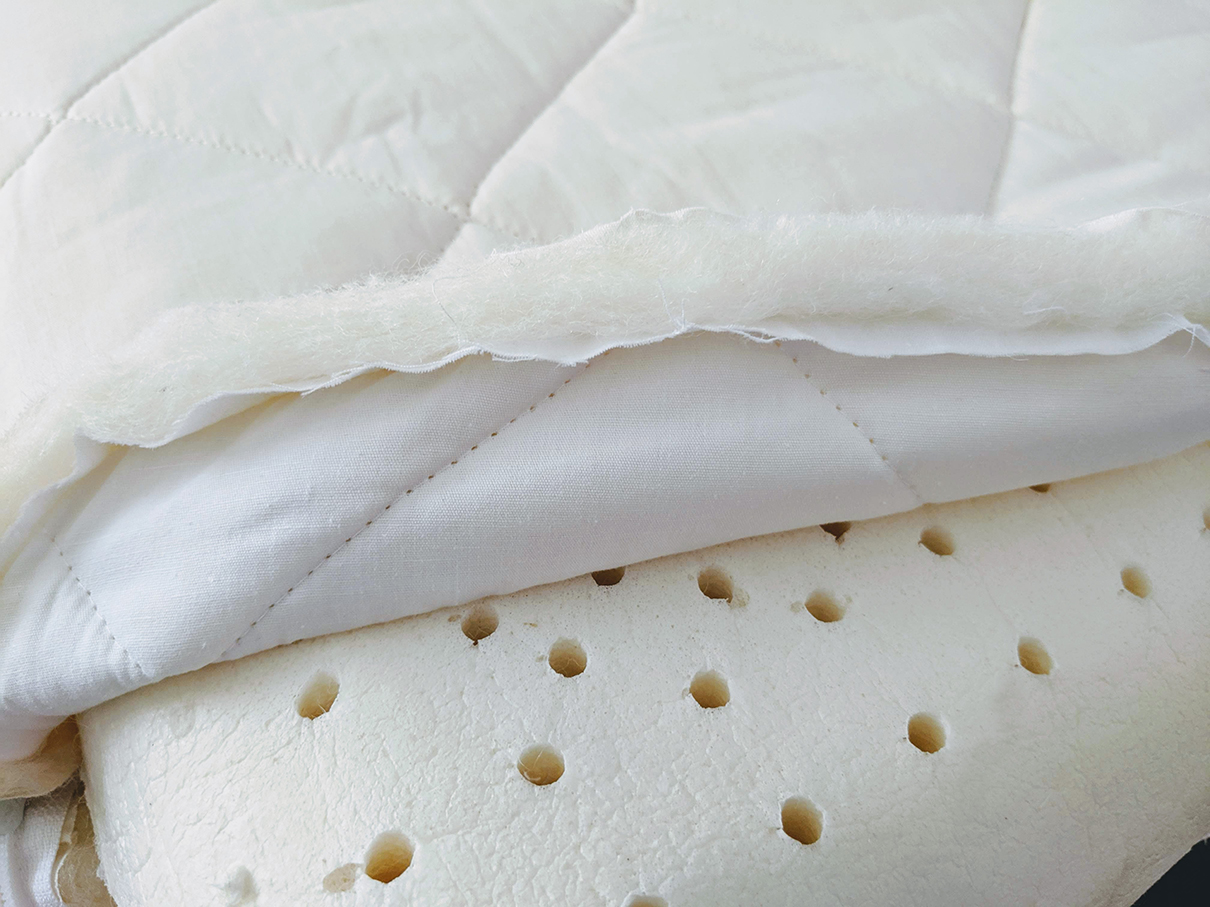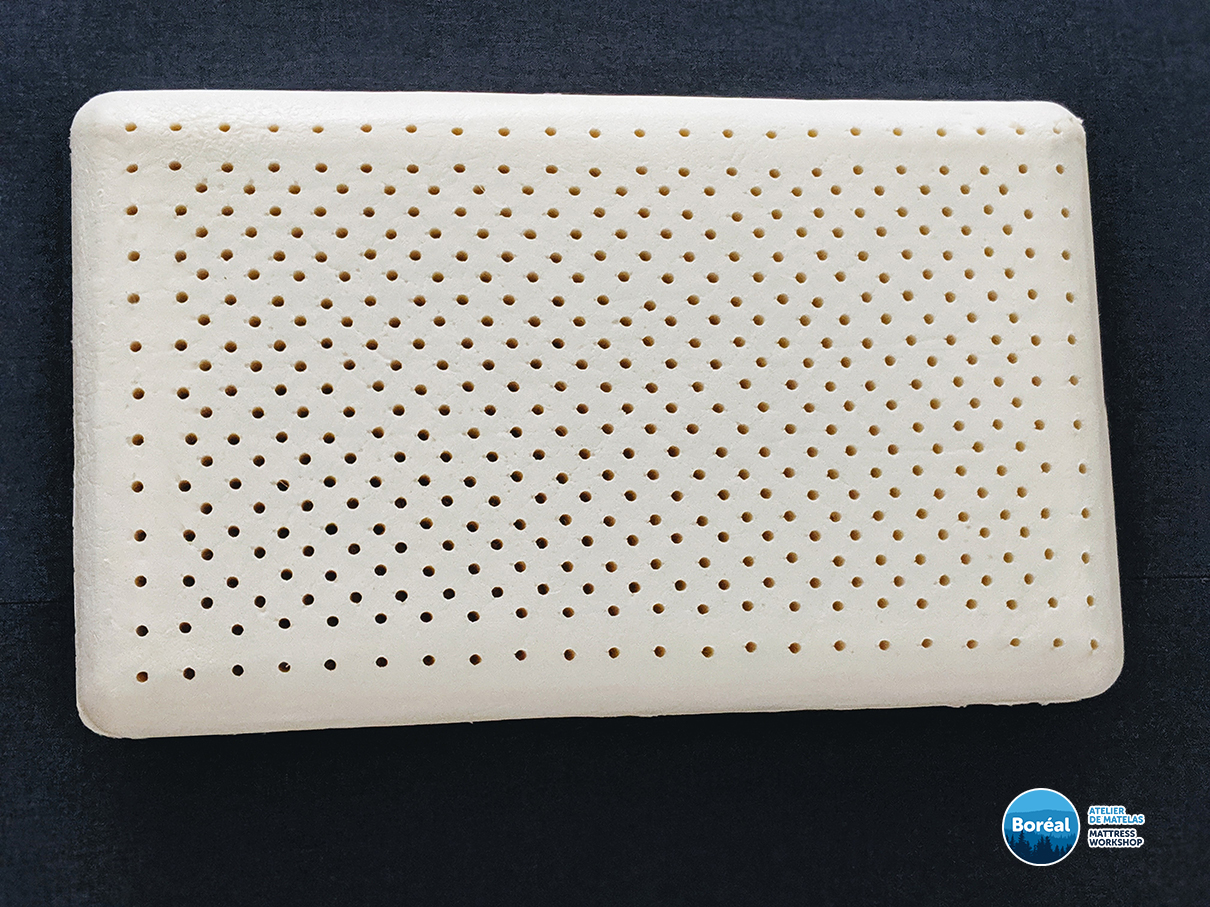 A perfect latex pillow made with all-natural components
Filling : All-natural soft Dunlop latex core.
Removable cover : wool-tufted cotton cover. If washing is necessary : handwash in cold water and NO drying machine. (damage caused by washing is not covered by warranty.)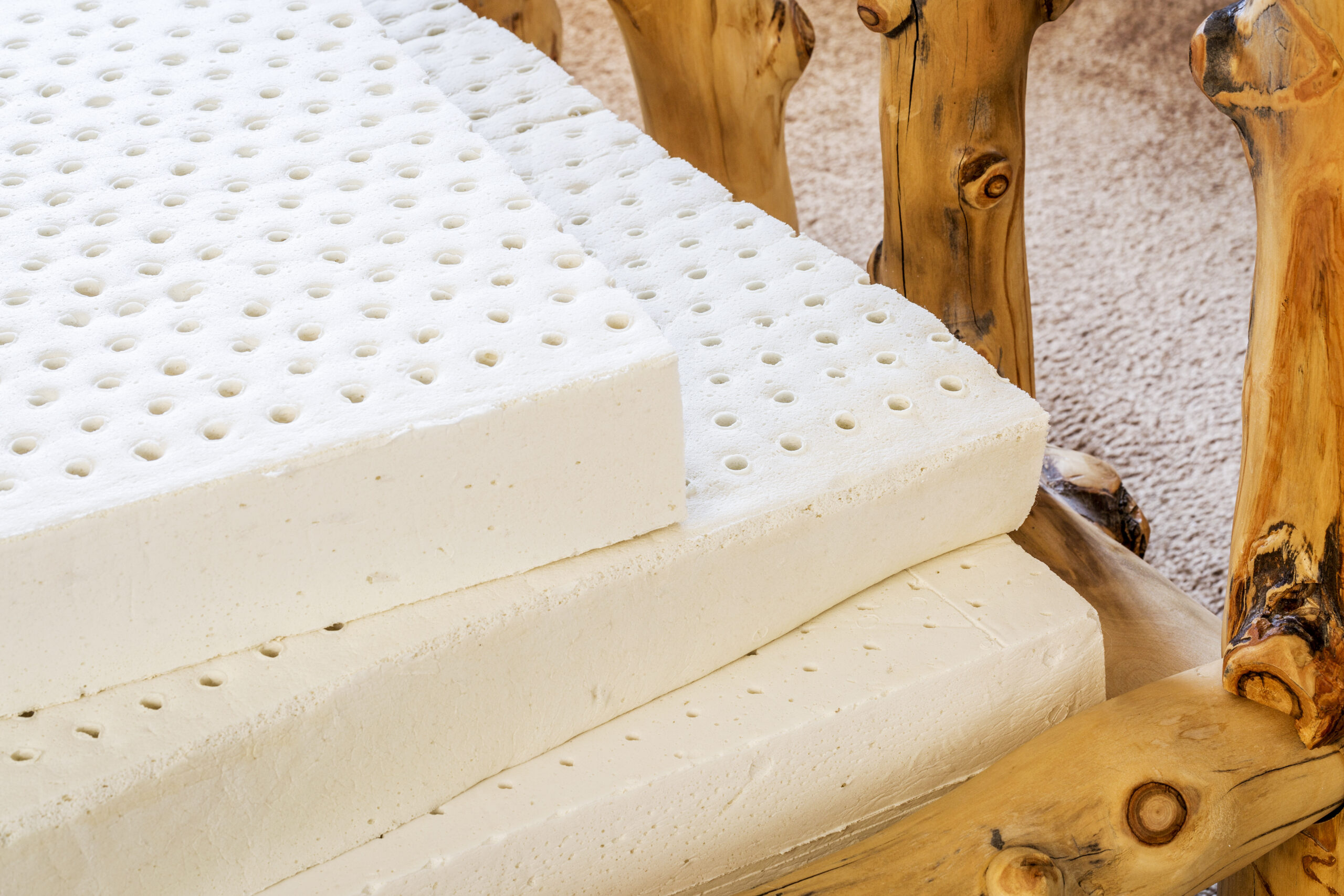 Component Description – Natural Latex
Latex has most of the qualities one would require from a good mattress :
The elasticity of latex allows the mattress to adapt to the body shape and reduces uncomfortable pressure points.
A very durable component that loses little volume, ensuring that the mattress will keep its shape throughout the years.
Regulates temperature, allowing the body to remain cool and dry.
Naturally hypoallergenic.
Latex Type : natural Dunlop
Origin : Sri Lanka
Density : 5.3 lb/cubic foot for our firm latex,  4.7 lb/cubic foot for our soft latex
Firmness Measurement ILD : used in 6″ layers : firm (34-38), used in 2″ layers : soft (23-27)
Latex is a natural product made from the sap of the rubber tree (Hevea brasiliensis). This sap is harvested by making notches in the tree trunk. We use high-quality natural Dunlop latex. Although our latex is not certified organic, it is natural and not a synthetic blend. We believe this type of latex is the best in terms of quality at a reasonable price.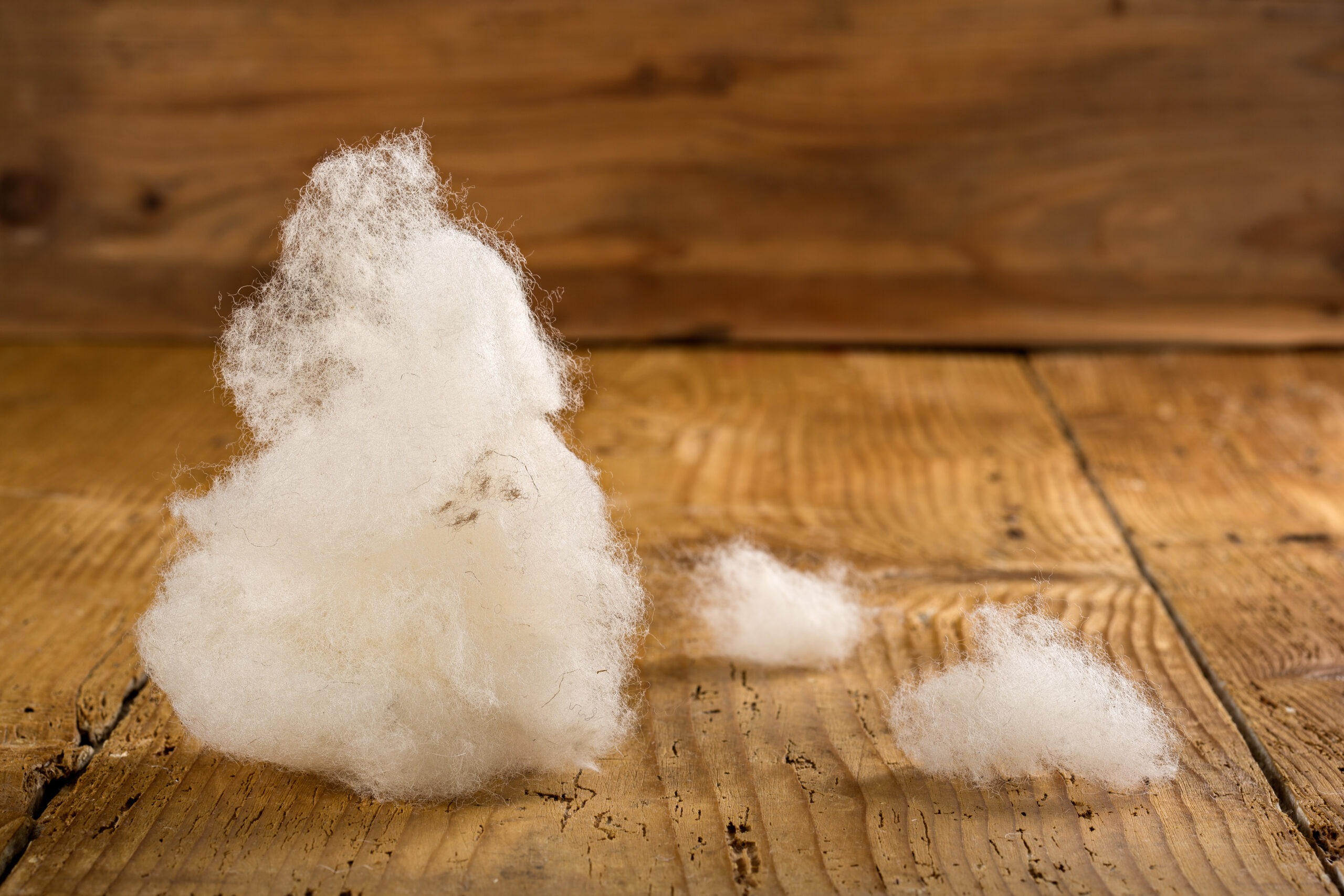 Component Description – Natural Wool
Our mattresses are made in a plush wool-quilted cover. Wool is the perfect fibre for bedding.
Regulates heat well, allowing the body to remain cool and dry.
Naturally hypoallergenic and anti-dust mites.
Wool is a natural fire-retardant.
Volume : 5.9 oz/square yard
Origin : New-Zealand
Quilting : Montreal
Cover confection : Gatineau
Unlike synthetic fibers, the wool fiber absorbs humidity and regulate the temperature to keep the body dry during the sleep. The wool can absorb to 30% of its own weight in humidity. This animal fibre is made to temperate the body temperature. It keeps the same function in our mattresses by absorbing the body humidity during the night. The body being dry, you can stay cool during summer and warm during the winter.
In addition to give an incredible comfort, the wool is added to the surface of our mattresses to respect the flammability requirements in Canada for the mattresses because it is naturally a fireproof material.
For more information about the flame retardants used in our futons and our mattresses
***The wool cover is not meant to be removed for washing.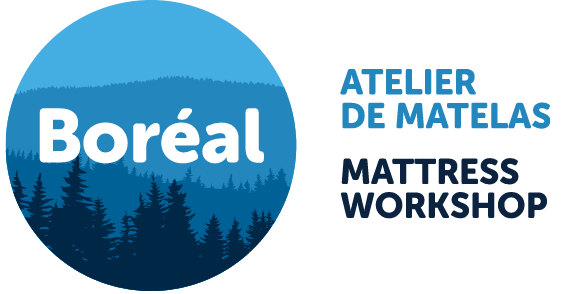 The Boreal Mattress Vision
Our Mattresses
We believe a mattress of quality is :
Healthy – Naturally hypoallergenic and without the addition of toxic flame retardants
Durable – Durable components to provide a true long-term value
Comfortable – Firm yet flexible support, and temperature regulating for a restorative sleep
Respect
Respect for our Customers
Transparent approach without any marketing gimmicks or false promotional offers
Detailed information on the materials used
Respect for the Environment
Environmentally friendly handcrafting process requiring minimal equipment
A $10 donation per mattress sold will be made to the organization Nature Conservancy Canada